Bachelor Parties
Take the Guys on the Ultimate Party Bus Experience
He asked, she said yes, and now the wedding is just around the corner!
It's time to start planning the bachelor party for the groom-to-be. It's challenging to find something that the entire group will want to do for a bachelor party. Here at Ultimate Party Bus in Nashville, we have the perfect solution!
Our open-air party buses allow you to rock out with the guys with drinks in hand. Let loose and have some fun while getting a unique tour of downtown Nashville. Make this a night that the groom-to-be can never forget, no matter the alcohol content. Book your bachelor party bus tour today!
Some of the best stories come from bachelor parties, so why should this one be any different? Take the guys to downtown Nashville for some unforgettable honky-tonk fun. Step away from life for a night and take in all that Music City has to offer. From famous bars and restaurants to historic recording studios, there won't be a dull moment.
Don't just plan another gentlemen's club bachelor party, go all out for your man by giving him the Ultimate Party Bus experience. One of the best parts of our party bus tour is being able to invite up to 30 people to join in on the fun. Anything you have to sign a waiver for is sure to be a good time! What are you waiting for? Book your two-hour bachelor party tour today!
What Our Buses Bring to the Table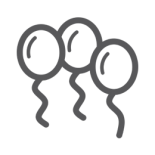 Open-Air Party Bus
Our open-air design gives you a one-of-a-kind experience as you ride through the core of downtown Nashville. Take in all the lights and people while the breeze rushes by you. Be sure to have your camera ready as you pass by some of the most famous places in Tennessee so that you have a way to remember them the next morning.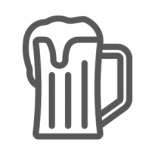 Custom Bar
Each open-air party bus has a custom, BYO drinks bar built in. Bring along all the beer and whiskey your heart desires or embarrass the groom-to-be with his fruity guilty pleasure cocktail! All you have to do is bring the ingredients needed and your VIP bartender will take care of the rest.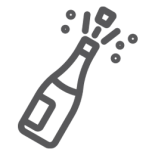 VIP Bartender
Not only will your VIP bartender mix and pour your drinks, but they will also serve as your personal host/hostess for the entire tour. You can kick back and enjoy the night knowing that they will have everything under control. Any questions or concerns you have during the tour can be directed to them!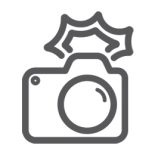 Seats Up to 30 People
Don't leave anyone behind! Our party buses hold up to 30 people, and the more the merrier. Make it a night to remember for any and all men in the bachelor's life. Our bachelor party tours come for an all-inclusive price, so reaching that 30 people max won't cost you anything extra!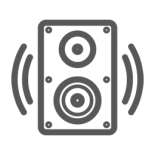 Premium Sound System
Ultimate Party Bus has top-quality sound systems installed in each and every tour bus. With Bluetooth capability, you're able to play a custom playlist full of the guys' favorite songs. Sing them all loud and proud for all of Nashville to hear!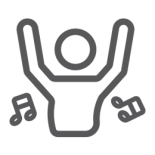 LED Dance Floor
Get down with the guys and show off your moves on the LED lit dance floor. There's no need to be embarrassed, this is the night to just let it all loose and have some fun. Embracing that will be what makes this bachelor party better than any other.
Tour Route for Our Bachelor Package
Lower Broad
Explore the Lower Broad while standing on top of the world in our open-air bus. This area of downtown Nashville is where it all started for tourist destinations in the heart of Music City! With the historic Tootsie's Orchid Lounge and The Johnny Cash Museum & Cafe, this is a part of the tour you won't want to miss out on. The rest of the area is filled with several honky-tonk bars, music venues, and restaurants. An air of nostalgia certainly takes over the Lower Broad.
SoBro
Lower Broad over the years has overflowed into an area just southwest that is known as SoBro. This is where monumental structures have been built to show the history and accomplishments that have occurred in Nashville as well as those that host some of the biggest events that take place downtown. Some of the most famous of these is the Country Music Hall of Fame and Museum, the Nashville Symphony Center, and the Music City Center.
The Gulch
The Gulch is the new go-to place in downtown Nashville for young urbanites. Filled with high-end shopping and restaurants, this area gives you a classy feel with a flourishing nightlife! Turn heads when your bachelorette party rides through The Gulch on an open-air party bus!
Demonbreun Hill
Previously known as just Demonbreun, this area of downtown is located right next to The Gulch. Numerous restaurants and bars line the streets with patios that fill up to give you the ultimate city feel. In addition, you can spot historic recording studios in this area of downtown Nashville. Omnisound Studios, Black River Entertainment, and Columbia Studio A are just a few of the major ones. Several famous artists have recorded at these studios—from Taylor Swift to Johnny Cash!
What Ultimately Sets Us Apart
At Ultimate Party Bus, we set ourselves apart by first and foremost making you the priority. We want to give the groom-to-be the best bachelor party possible. With our epic party bus and Nashville tour combination, we believe we can do just that! If your group has any special requests to make this party even better, please contact us immediately! We promise to work with you to either fulfill that request or at the very least find a satisfying compromise.
Our mission is to provide your group with a relaxed and care-free night. One of the main ways we do this is with our professional tour bus drivers and VIP bartenders. Once you get drinks settled and board the bus, you don't have to worry about anything else except for having a good time. Planning a bachelor party, nor attending one should be stressful or frustrating. Book your tour today and let us take that burden off your shoulders!
Worried about having to cancel your tour for some reason? There's no need as Ultimate Party Bus allows you to cancel your reservation for any reason up until seven days prior to your tour date. Good weather can unfortunately never be guaranteed. Our tours will continue to run whether it's sunny or raining. On the off-chance that weather becomes too severe to do so, we will offer you the option to reschedule. If none of the rescheduling dates work for your group, we will gladly issue you a refund for the tour. Now that there's no reason to hesitate, book your tour with Ultimate Party Bus today to assure your reservation for the day you need!
Let's get the party started! Fill out the form below and one of our team members will be reaching out to you to confirm your booking!