Bachelorette Parties
Your Girls Deserve the Ultimate Party Bus Experience
A bachelorette party is a once in a lifetime experience for the bride-to-be.
It's that last night of freedom to go crazy with the girls and make everlasting memories. Nashville is famous for being the destination of bachelorette parties, so how do you choose which tour or activity is the best for your group?
One of the biggest challenges when it comes to planning a bachelorette party is finding something to accommodate the size of your group. While some brides may only have one or two bridesmaids, others have a dozen or more. Ultimate Party Bus not only gives you the best overall Nashville experience, but has the ability to cater up to 30 people. Contact us today to book a bachelorette party!
Bachelorette parties are meant to be fun-loving and joyous. At Ultimate Party Bus, our mission is to give you just that—an unforgettable night with the girls. We allow you to customize your experience with choosing the songs that will get your group dancing and singing for all of Nashville to hear.
Grab a drink and relax while getting chauffeured around famous downtown Nashville on our neon lit, open-air party bus. Take photos of some of the most famous destination points in Tennessee with your closest friends beside you. The bride-to-be and bridesmaids alike will never forget a night like this! Book your party bus today!
Bus Features for the Bachelorette Package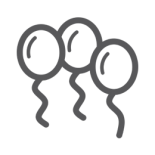 Open-Air Party Bus
Many party buses are fully enclosed, but we want to use the astonishing feel of downtown Nashville to add to your party bus experience. Having an open-air design gives everyone in the group a front row view with amazing photo opportunities!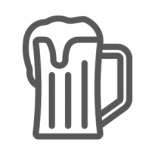 Custom Bar
Each bus is equipped with a custom bar, coolers, ice, and cups. What's cool about having a custom bar when it's BYO drinks? You can bring the ingredients for any drink your heart desires and your VIP Bartender will mix or pour them for you. There's no longer a reason to worry that there won't be anything good to drink!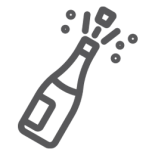 VIP Bartender
Each tour comes with a VIP Bartender too! Not only will they serve your group drinks all night long, they will be your personal host/hostess for the entire tour. They are your go to for any questions or concerns you may have during your tour.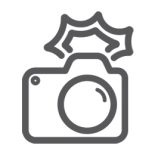 Seats Up to 30 People
The worst thing that can happen while planning a bachelorette party is realizing there's not enough room for everyone to join, and in return, having to choose who doesn't get to come. Our open-air buses can hold up to 30 people so that you are able to invite not only the bridesmaids, but any additional friends, family members, or even strangers you'd like! The best part? The cost of the party bus is an all-inclusive price, which means maxing out the bus will cost you the same amount as having a handful of people go.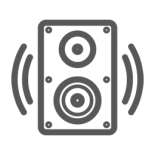 Premium Sound System
All of our buses are equipped with high-end sound systems to get the party started. These sound systems also have Bluetooth capabilities that allow you to play your custom playlists that are full of your groups' favorite songs. There's no excuse to not be dancing and singing along to every song!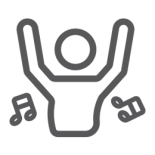 LED Dance Floor
Once the music starts to play, the only other thing you need to set the mood is lighting. We have installed neon LED lights underneath all the seats and around the edges of the bus to give it that ultimate party bus feel. Everyone in downtown Nashville will envy your bachelorette experience!
Downtown Nashville is full of bucket list tour destinations! Going on an open-air party bus tour is the most entertaining and enjoyable way to experience all of these historic and famous places. During your bachelorette tour on the Ultimate Party Bus, your group will be taken through all four of the major areas of downtown.
Lower Broad
This area is where downtown Nashville got its reputation. It is one of the top tourist destinations of Music City as it's the place many big-named country artists began their journey. It's packed with famous honky-tonk bars, music venues, restaurants, and more! The historic Tootsie's Orchid Lounge and The Johnny Cash Museum & Cafe are just two of the must-see places. Standing atop an open-air bus is the greatest way to take in this part of Nashville and all of its glory!
SoBro
Lower Broad over the years has overflowed into an area just southwest that is known as SoBro. This is where monumental structures have been built to show the history and accomplishments that have occurred in Nashville as well as those that host some of the biggest events that take place downtown. Some of the most famous of these is the Country Music Hall of Fame and Museum, the Nashville Symphony Center, and the Music City Center.
The Gulch
The Gulch is the new go-to place in downtown Nashville for young urbanites. Filled with high-end shopping and restaurants, this area gives you a classy feel with a flourishing nightlife! Turn heads when your bachelorette party rides through The Gulch on an open-air party bus!
Demonbreun Hill
Previously known as just Demonbreun, this area of downtown is located right next to The Gulch. Numerous restaurants and bars line the streets with patios that fill up to give you the ultimate city feel. In addition, you can spot historic recording studios in this area of downtown Nashville. Omnisound Studios, Black River Entertainment, and Columbia Studio A are just a few of the major ones. Several famous artists have recorded at these studios—from Taylor Swift to Johnny Cash!
What Ultimately Sets Us Apart
Our mission here at Ultimate Party Bus is to provide you with the necessary items to give you the bachelorette party of your dreams. If you have any specific requests, contact us today and ask! We can't promise that we can fulfill every request, but we promise to do our best, and if need be we will find a compromise that satisfies you. This tour is all about you and your girls!
To give you the best experience, a great staff is a must. Our professional drivers and VIP bartenders are some of the best out there. When booking tours or parties like these, especially in towns that you're not acquainted with, it is easy to get in your head and be stressed. What are you getting into? Will it be safe to go downtown? Is this the best option? These are just a few of the many reasons why we guarantee that our staff is professional and experienced. The last thing you need to do during your bachelorette party is fretting about your group's safety or if the money you spent on this is worth it.
Our refund policy is another way we stand out and that you can ease your mind. You can cancel your tour reservation at any time, no questions asked, until 7 days prior to your tour. We urge you to book your tour today to assure that you get a reservation for the day you need! Our tours run rain or shine, so don't worry about the weather. If by chance it becomes severe, we will work with you to reschedule. If rescheduling doesn't work for your group, don't sweat it, we will give you a full refund for the tour! Book with us today to get the Ultimate Party Bus experience for your bachelorette party!
Let's get the party started! Fill out the form below and one of our team members will be reaching out to you to confirm your booking!